Build Confidence and Fitness With Kids Martial Arts
At Martial ZEN, we're proud to help students of all backgrounds and abilities find success through the power of the martial arts. Our Kids Martial Arts classes are designed to develop well-rounded skill sets, using a basis of Tai Chi and Kung Fu, to promote important values such as self-discipline, respect, and focus. Strong foundations are critical to building great communities like the one right here in Temple!
Plus, our classes are so much fun that your child won't even know how much they're learning!
Just fill out the short form on your screen to learn more!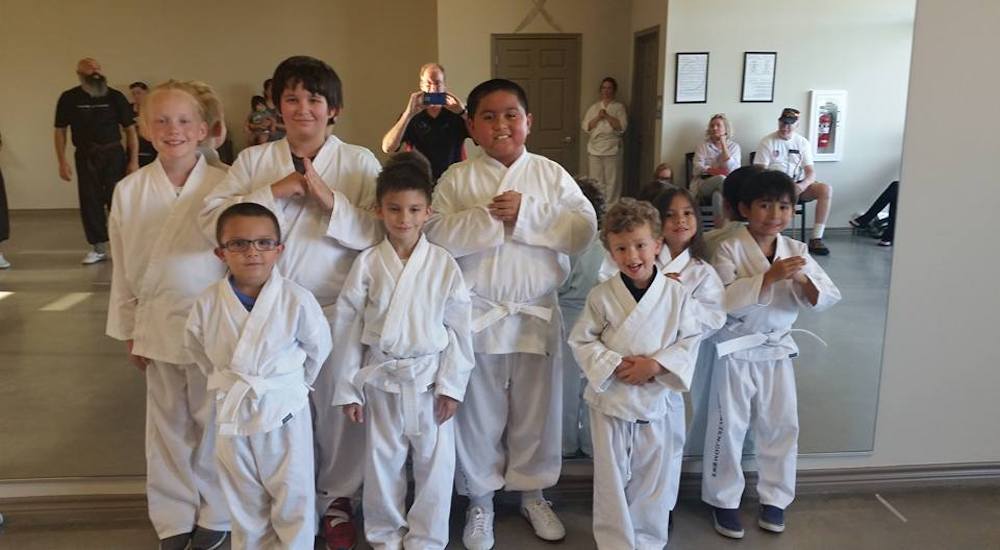 Help Your Child Thrive With Kids Martial Arts
Training with us is about more than learning combinations of punches and kicks, working toward new belts, and developing lifelong fitness habits. Our mission is to prepare our students for all walks of life. That's why Martial ZEN empowers students from all around Temple with tools that will continue to serve them throughout their life journey -- whether they go on to be doctors, lawyers, or anything else!
Our mission is to introduce our students to a safe, structured environment and providing them with positive role models.
Get started and help your child learn:
Communication & problem-solving strategies
Leaderships skills and teamwork
How to develop unshakable self-confidence
Focus, self-discipline, and smart goal-setting
Help Your Child Become
BLACK BELT STRONG

!

Aside from cultivating your child's social skills and teaching important life skills, we're also proud to pass on knowledge of Tai Chi and Kung Fu, ancient disciplines that will engage your child, keep them active, and help them learn everything from self-defense to bully-prevention strategies.

We're here to teach your child what strength really means -- it's not just about big muscles and lifting weights, it's about honor and courage. By training with Martial ZEN, your child will learn to use violence as a last resort, but more importantly they'll recognize that being BLACK BELT STRONG means being an upstanding member of the community!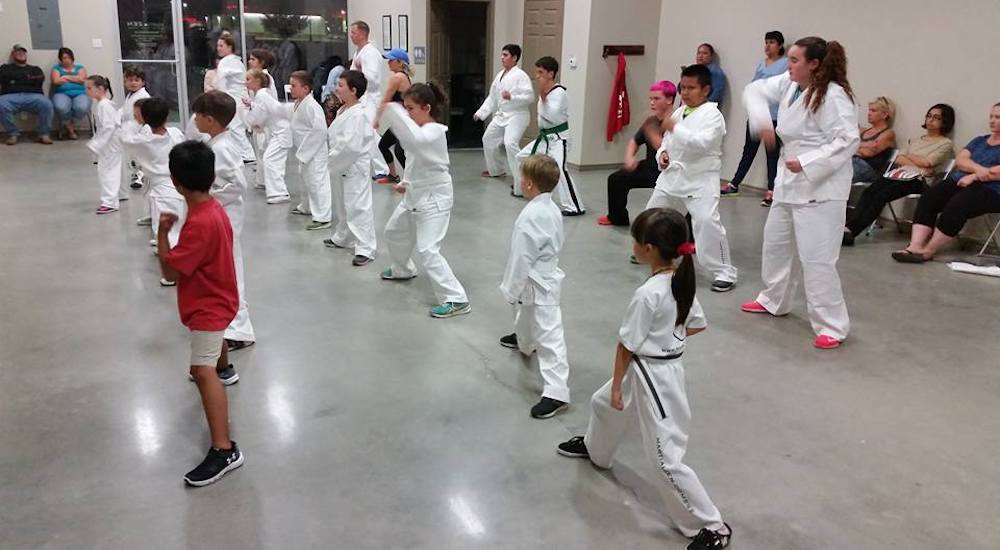 Enroll today and give your child the opportunity to gain:
Strength and balance training
Improved hand-eye coordination
Effective bully prevention strategies
Real-world self-defense skills
... and meanwhile, our professionally certified instructors will keep an eye on your child and work to sculpt them into the best possible version of themselves.
Get Started With Temple's Premier Kids Martial Arts Training!
As a parent, it's tough to cover all your bases. You have to keep your child active, instill important lessons, and provide them with opportunities to meet new friends. Plus, you want to keep them safe! Kids Martial Arts classes at Martial ZEN check every box for your child's mental, physical, and social development. So why wait?
Fill out the short form on your screen for more info!